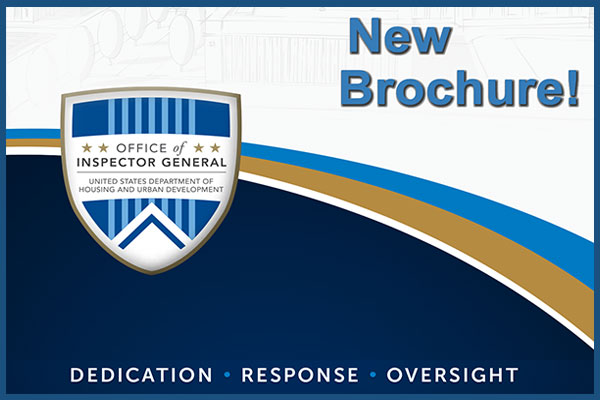 Contents:
HUD OIG - Background & Overview -PDF Document
David A  Montoya Inspector General - Official Portrait
Helen Albert Deputy Inspector General - Official Portrait
HUD OIG Brochure
Authority Letter
Recently, the HUD Secretary and the Inspector General (IG) issued a letter to staff on strengthening accountability for improved service delivery to the families and communities served by HUD. The letter encourages HUD staff to work with OIG staff to strengthen not only the Department's accountability to eliminate waste and mismanagement, but to strengthen the integrity and ethical conduct of all HUD employees, including contractors and entities administered or financed by the Department.  The letter also encourages HUD employees to take an active role in supporting the OIG's activities by producing materials requested by the OIG in a timely and complete fashion.